Release Coatings acknowledges its responsibility
of a well coated part by using precise techniques
integrated in our (QCP) Quality Control Program,
by monitoring each part from the beginning of the
procedure to the final cure of the coated substrate.
-Preliminary evaluation of choice of coating
-De-greasing, caloric, at 750 ° F
-Surface conditioning, grit blasting
-Dry film thickness (DFT) monitored & measured
-Holiday, Fault, Pinhole detection recorded
-Thermal processing ovens to cure the coated
parts are regularly calibrated
Experience, knowhow, rigid Quality Control with a
dependable delivery has been the reason for our
existence.
Feel free to contact us for amy information
concerning our coating & services.
***We also offer a 24 hour service***
Modern production, material handling, and
inspection equipement are utilized which include :
- High temperatures curing ovens
- Electrostatic & conventional dispersion spray
equipement
- Electrostatic powder equipment
- Fluidized bed process
- Controlled P.V.C dip equipment
- Complete blasting room & cabinets
Our capabilities are from 1 cm X 1cm to 13' X 8' X 7'
Release Coatings can provide you with all of your
surface preparation needs, including chemical
etching and blasting.
3 cabinets and a 20' X 12' room ready for blasting

High-Performance Custom Coatings
---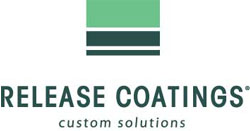 All rights reserved.2007 Release Coatings
---