High-Performance Custom Coatings




Since 1957, Release Coatings has been applying
fluoropolymer coatings namely, Teflon ® from
Dupont, to resolve various problems and finding
a solution concerning :
- Chemical & corrosion resistance
- Anti-Stick
- Dielectric & chemical insolation
- Heat resistance
- Dry lubrication
- Exceptional durability
- Abrasion
- F.D.A Approved coatings
- C.F.I.A. Approved coatings
"World wide leaders in Fluoropolymer coating"
"The most complete line of
fluoropolymer coatings in the world"
'' The Art of protection ''
'' 5e's... Effeciency, Economy, Energy savings,
Enviromental complience, Excellence of finish''
'' The Roughest, Toughest, coating in the business''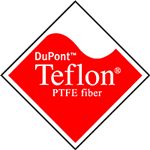 Release Coatings has celebrated it's 50th Anniversary in Febuary 2007. Founded in 1957 by Mr. Claude Denault, it offered a unique surface solution for the bakery industry. Today, Release Coatings provides a multitude of surface solutions, with the experience of applying well over 25 different high performance coating systems.
---
PTFE was discovered on April 6, 1938 by Dr. Roy Plunkett at Dupont research labratories.Plunkett was working with gases related to Feon refrigerants when upon checking a frozen, compressed sample of tetrafluoroethylene, he and his associates discovered that the sample had polymerized spontaneously into a white, waxy solid to form polytetrafluoroethylene or PTFE.
---

PTFE was first marketed under Dupont Teflon trademark in 1945. The molecular weight of Teflon can exceed 30,000,000, making it one of the largest molecules known. The surface is so slippery, virtually nothing sticks to it or is absorbed by it.
No wonder Teflon was choosen to be used on non-stick cooking pans.
---
Are Teflon® non-stick coated products safe? >>
Yes, Teflon® non-stick products are safe. Prior to market introduction, DuPont non-stick coatings were subjected to studies at the DuPont Haskell Laboratory for Health & Environmental Sciences. Cooks in more than 40 countries around the world have purchased and used billions of pots and pans with DuPont non-stick coatings. Over the past 40 years, there is only one published account of a minor health effect, reversible flu-like symptoms, as a result of severely overheating non-stick cookware.
The U.S. Food and Drug Administration (FDA) has found that DuPont non-stick coatings for cookware are acceptable for conventional kitchen use. The U.S. Consumer Product Safety Commission rejected a petition in 2003 to require a label warning for non-stick coatings. The Enivoronmental Protection Agency (EPA) does not believe there is any reason for consumers to stop using any consumer or industrial related products.
---
All rights reserved.2007 Release Coatings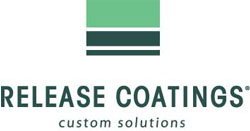 ---
---